BADASS BOSS LADY
Makeup and Hair Guru
The proud owner of this incredible company! Jenny began Blushing Beauty in 2014, just three months after her third baby was born. Her hair and makeup career began as a side hustle and turned into her passion. Even after 11 years in the industry, Jenny is still a sucker for romance and can't get enough of the happy vibes that weddings bring: the smiles, the hugs....the mimosas. ;) Her other loves include her three kiddos, Noel, Alina, and Aiva, her two dogs, rad tattoos, and the TV show Friends.
About
Makeup Goddess
After a makeup artist helped Vanessa select her first foundation at age 16, she was hooked. She began pursuing her passion in 2005 by working at a makeup counter, but found her true calling when Jenny asked her to join Blushing Beauty in 2014. Outside of her work in the makeup industry, Vanessa also makes jewelry with natural stones, spends as much time as possible outdoors, and hangs out with her two adorable pups, Lola and Robin. Oh, and she absolutely loves sweets (but, c'mon, who doesn't??).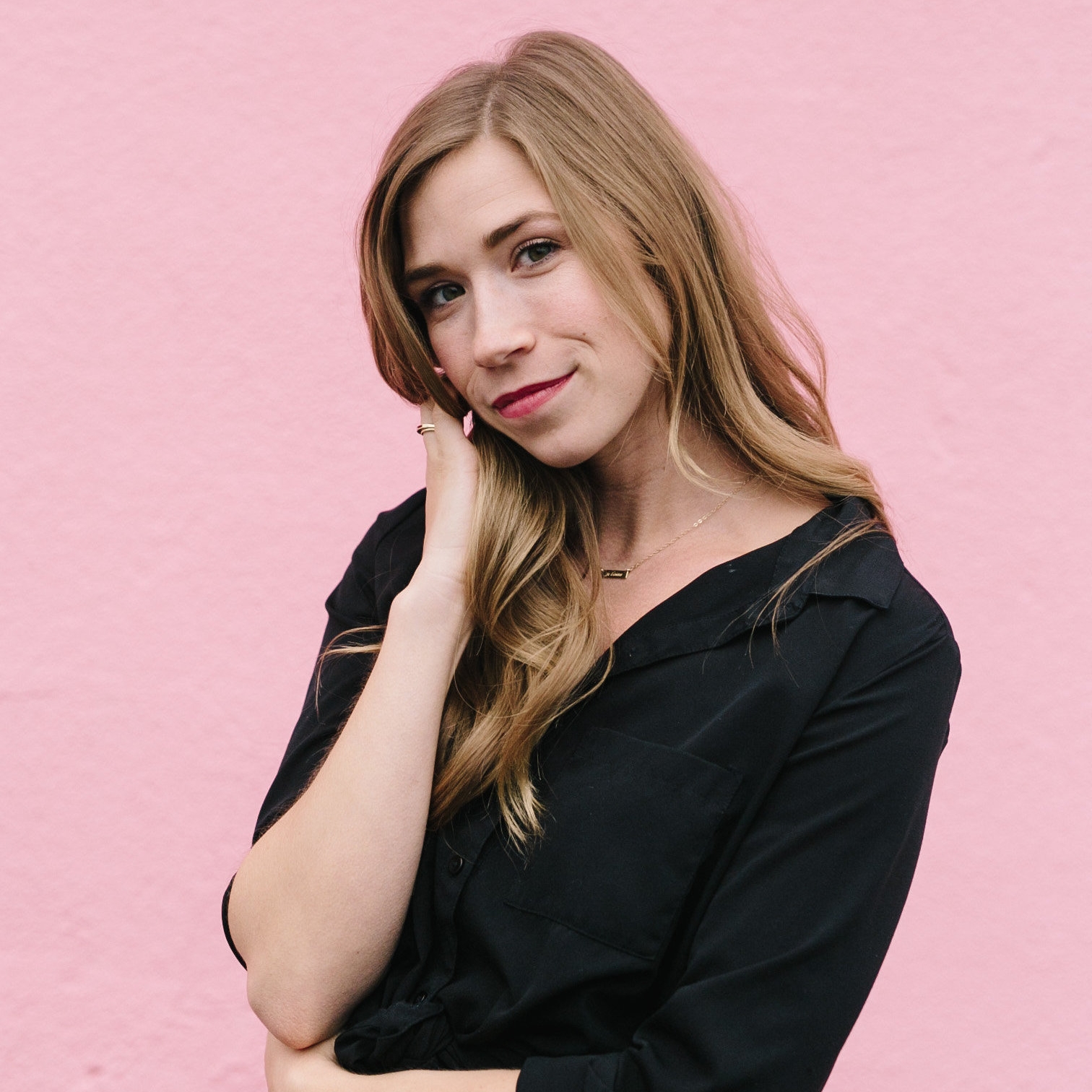 Hair Virtuoso
Kayley became a part of Blushing Beauty in 2014, shortly after her move to LA from Michigan. She has been in the salon industry since 2003 and doing hair professionally since 2007. After seven years behind a chair, she came to realize that bridal hair is her one true love! She feels lucky to be included in such a monumental moment in her clients' lives and thrives off the wedding day energy. She is currently located in East Los Angeles, and lives in a charming one-bedroom guesthouse with her dog, a 12-lb spaniel mix named Holly.
Hair Pro
Destinee joined the BB team in 2015 after a lifetime of playing dress up with her four older sisters and several years in the beauty industry. During the week, you'll find her rocking cuts and colors in a salon, but she admits that the beauty that surrounds a wedding day is a type of magic that can't be found anywhere else, and she loves that she can use her talents to add to that beauty. Born and raised in Ventura, Destinee spends her free time at the beach, at concerts, and soaking up all SoCal has to offer.
Hair Master
Britt joined the BB Team in 2017, but has been styling heads since getting her license in 2012. While hair has always been a passion for her, it's bridal is what made her truly fall in love. She's a born and raised SoCal gal and mother of two young boys. When she's not out making women feel beautiful, she's probably either at the beach or catching up on her DVR queue... her favorite shows are Grey's Anatomy, Scandal, Chicago Fire, Chicago P.D., Housewives, and Animal Kingdom!